@Connecting communities through the internet
@Discover the world of Glipo, a social network where you can discover your community through our groups.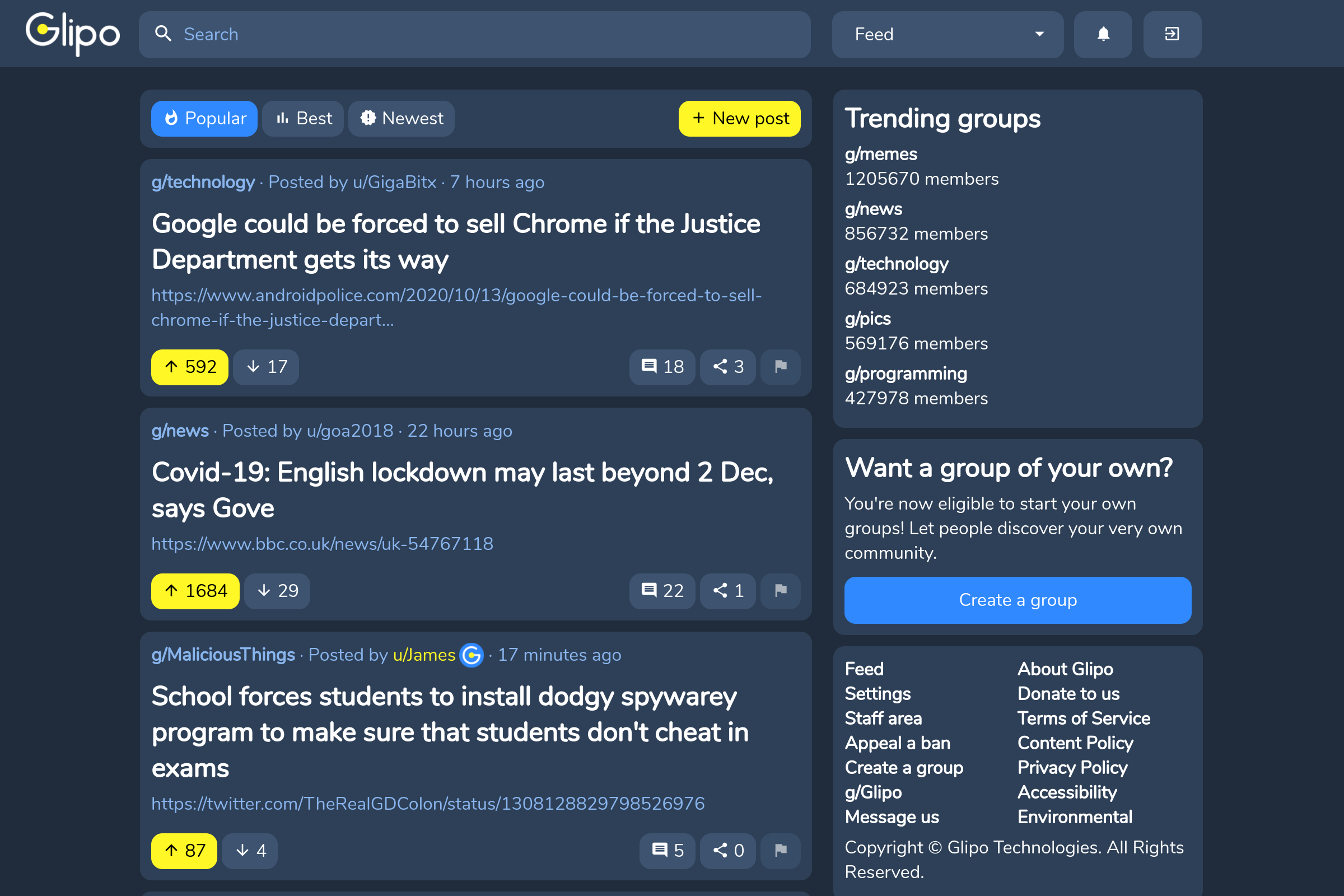 @No ads. Just conversation.
@Glipo prides itself on being a network that is supported by its users. Our users are critical to the platform, and so we're giving back by not showing any ads and only asking for them to help out by donating.
@Vote on posts you love
@Glipo gives you the option to either upvote or downvote a post. This system ensures that everyone gets the best experience on the site through Glipo's vote-based filtering system.
@Powered by groups
@At its core, Glipo is run by hundreds of communities, called groups. Groups allow people to talk about a particular interest, be up-to-date on a certain topic, or hang out with other like-minded people.
@Read all the latest updates on g/Glipo
@Are you looking for help with using Glipo? Make a post on g/Glipo and our staff will get to you ASAP. You can also read more about what's new on Glipo and see what new groups there are, too!